Visible progress on the Crystal City transitway
Arlington's Crystal City streetcar may have been canceled, but work is continuing on the dedicated transitway that would have carried it. Only buses will use this now, but the infrastructure is rising from the ground.
This is the Glebe Road station, in Potomac Yard.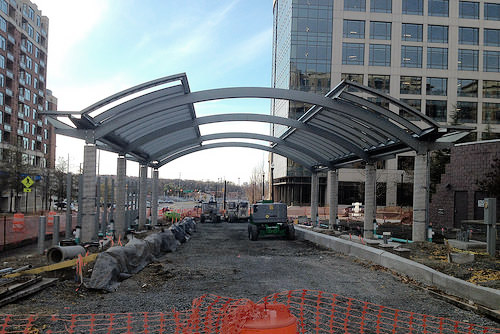 When complete, it will look like this:

 Cross-posted at Greater Greater Washington.
 
 
 
November 28th, 2014 | Permalink
Tags: BRT, streetcar, transportation