Here we go, streetcar, here we go!
The three streetcar vehicles that were produced for DDOT in 2007 and have been in storage in the Czech Republic since then are officially on the move and will be in DC by mid-December. No word on where they will reside once here or whether the public will have access, but regardless – they are on their way!
Isn't this beautiful?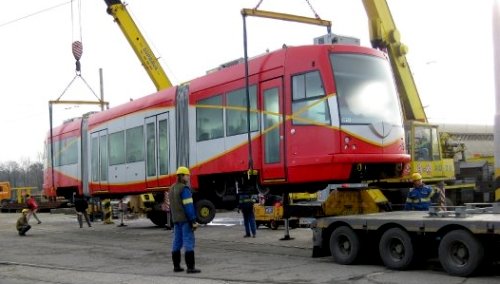 One of DC's new streetcars being loaded to leave Europe for America.
For a larger version and three more pictures of the event,
go to DDOT's Facebook page.
Photo courtesy DDOT.
Cross posted at Greater Greater Washington.
November 17th, 2009 | Permalink
Tags: events, transportation