More on the DC that almost was
Given the post earlier this week about Washington's unbuilt highways, I thought it would be interesting to republish this discussion of mid-century urban renewal from the Adams Morgan Heritage Trail Booklet. The booklet is available free to download from Cultural Tourism DC, and is similar to the historic marker on the sidewalk in Adams Morgan.
Click the image to download the booklet in pdf form.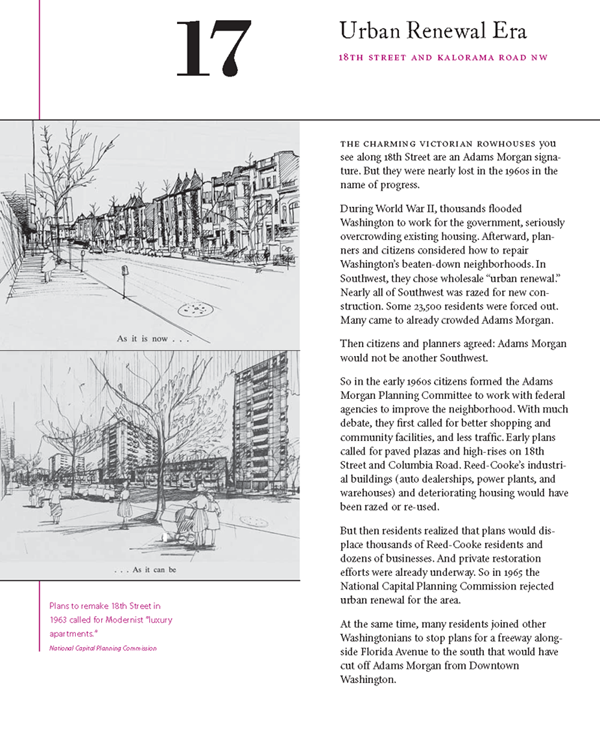 July 2nd, 2010 | Permalink
Tags: architecture, history, master planning, preservation, urbandesign