DC and Arlington bikeshare on a single map
I combined the DC bikeshare map just released with the Arlington map released a few days ago to create this single regional system map.
No new info, just handy.
Unfortunately, I am not sure how to export the combined version as a single link, so all you get is a screencap, but you can combine the two yourself by simply checking them both to "on" in the "My Maps" section of Google Maps.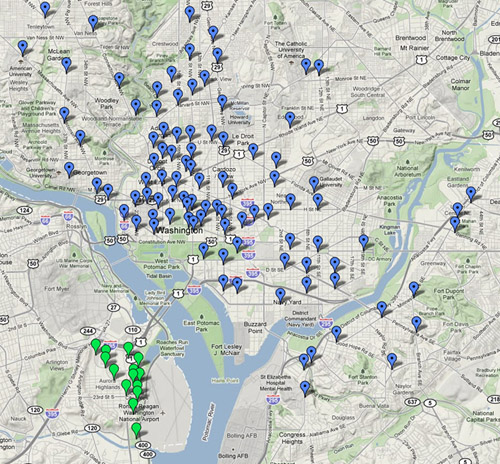 Click the map for a larger version (still a screencap).
July 20th, 2010 | Permalink
Tags: bike, fun, transportation