Amtrak nixes Union Station streetcar plans
DDOT and Amtrak have spent the last year trying to work out an agreement to let the H Street streetcar run under the Union Station railyards. The negotiations are in large part responsible for the latest delay in the streetcar project, which pushed its anticipated opening from 2012 to 2013.

And now, it appears, Amtrak's final answer is a "no". DDOT cannot go under the Hopscotch Bridge, cannot put a railyard near Union Station, and cannot connect directly to the future north Metro entrance.

And so, on to Plan B. DDOT's new plan will locate the streetcar railyard on the east end of the line somewhere near the Anacostia River, and will send the streetcar over the Hopscotch Bridge to a loop on the upper deck of the Union Station parking garage.

The new Union Station stop will be less attractive to riders transferring to or from Metro, but will make transfers to Circulator buses and Amtrak, MARC, and VRE easier. It's a good enough solution, given the context.

One question I have is how this new layout will work when (if) DDOT eventually extends the streetcar towards K Street and downtown. Is the loop just a temporary solution?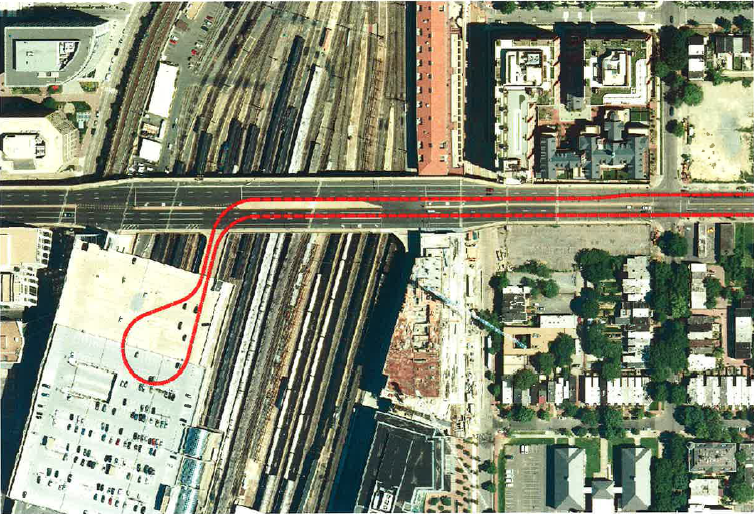 Plan B. Image from DDOT.
July 21st, 2011 | Permalink
Tags: streetcar, transportation