DC streetcar vehicles are coming along
Construction of DC's H Street streetcar is proceeding apace, but the street infrastructure isn't the only thing going on. The rail vehicles themselves are also actively under construction. DDOT already has 3 streetcars, but more are needed to provide enough service.
This is one of the new vehicles, under construction at manufacturer Oregon Iron Works. Delivery should come later this year.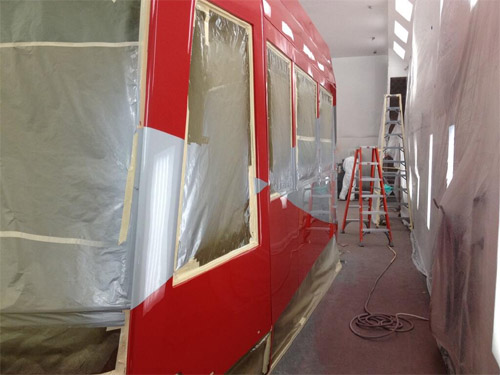 DC's newest streetcar vehicle, under construction.
April 15th, 2013 | Permalink
Tags: streetcar, transportation