Aerial of Boston covered in snow
This picture of Boston was taken by an American Airlines pilot shortly after the blizzard last weekend.
DC, on the other hand, is in the midst of its least snowy 2 year period on record, which comes shortly after our own 2010 snowpocalypse. But that's OK. Extreme weather all the time probably isn't climate change, right? Gotta be a hoax.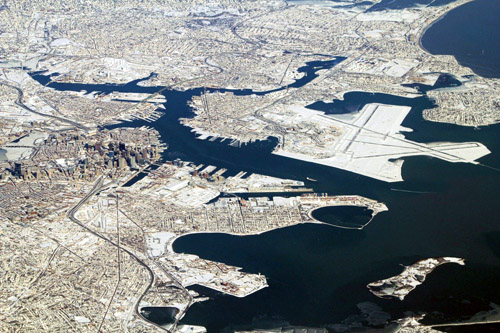 Boston in the snow. Image from reddit.
February 14th, 2013 | Permalink
Tags: environment