Ottawa has a four mile ice skating highway
Ottawans probably don't get a lot of snow days off work. Not with winter commuting options like the Rideau skateway, a four mile long highway for ice skaters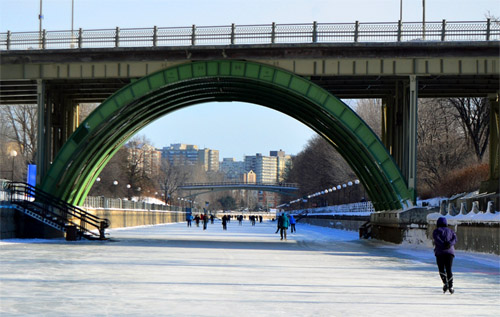 The skateway runs along the Rideau Canal, from downtown Ottawa to the south, cutting through some of Ottawa's densest urban neighborhoods.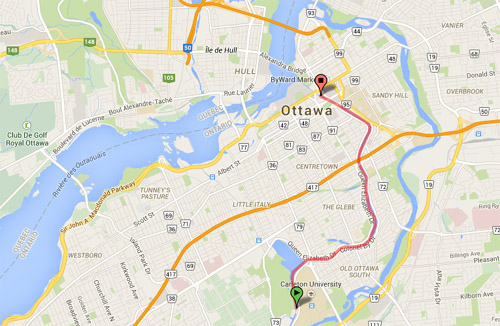 During most of the year, Rideau Canal is liquid. It's an actual, functioning canal. But in the winter it naturally freezes over, so Ottawans take advantage.
For the most part the skateway is recreational. Crowds of teenagers and happy couples play there, and advertisers bill it as the "world's longest ice skating rink," not as a commuter route.
But at least one person commutes on it, and that's such a cool idea that there are surely many others.
It's almost enough to make you wish DC winters got a bit colder.

 Cross-posted at Greater Greater Washington.
 
 

January 27th, 2015 | Permalink
Tags: fun, parks, transportation