Amsterdam plays spot the Christmas streetcar
Remember #bikeinbloom, when Capital Bikeshare dressed one of its bikes up in cherry blossom regalia? Every Christmas, Amsterdam does the same thing with one of its famous streetcars.
Amsterdamers call it the "kersttram", or "Christmas tram."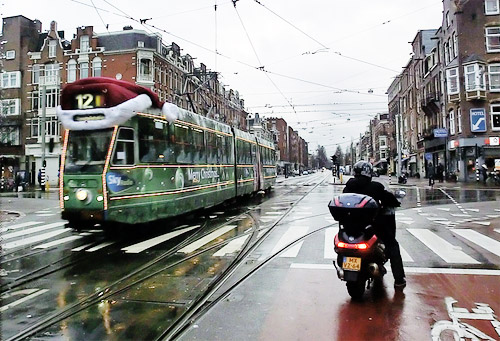 Amsterdam isn't alone. Other cities around the world partake in the same fun with their own trams. Among them: Budapest, Zurich, and San Francisco.
How about it, DDOT? Maybe next year, when H Street is finally up and running?

 Cross-posted at Greater Greater Washington.
 
 

December 18th, 2014 | Permalink
Tags: fun, streetcar, transportation