Silver Line construction update
Phase 1 of the Silver Line is 83% finished, and on target for a summer 2013 completion. It will open in late 2013, after a few months of required testing by WMATA. During that time trains will sometimes be visible running on the tracks.
A construction contract will be awarded for Phase 2 in May 2013, with construction starting later that year, and completion anticipated in 2018.
In early November construction crews put in place the pedestrian bridge at Wiehle-Reston East station that crosses over the Dulles access highway. Here's a photo from the interior: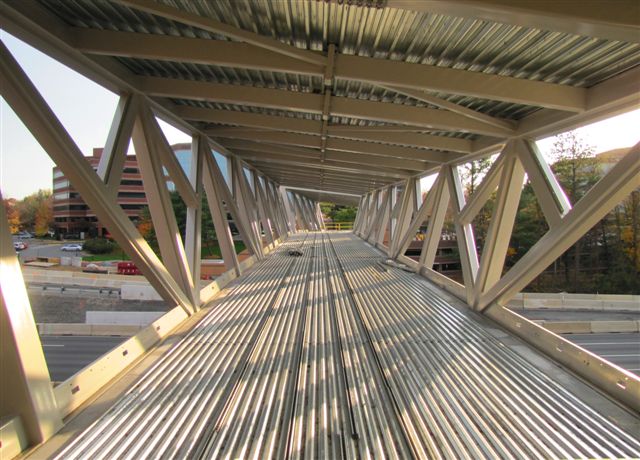 Photo by Chuck Samuelson of the Dulles Corridor Metrorail Project.
November 27th, 2012 | Permalink
Tags: development, metrorail, transportation