Simple proof that streetcars ≠ buses
Both streetcars and buses come in many shapes and sizes, but if you need the capacity, streetcars can be much bigger. So far neither DC nor Arlington has proposed a streetcar this long, but they're possible.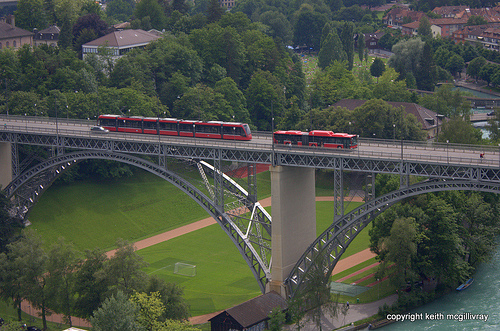 Tram and bus in Bern, Switzerland. Photo by Keith McGilivray on flickr.
February 13th, 2013 | Permalink
Tags: bus, streetcar, transportation