Delve into streetcar details with this track schematic
Simply put, the H Street streetcar goes from Union Station to the Anacostia River. But really its route is more complex.
This unofficial schematic shows the line in much more detail, including where it runs in the curb lane versus the middle lane, where there are track crossovers, and the layout of the railyard.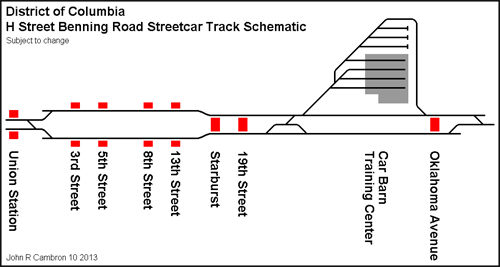 Cross-posted at Greater Greater Washington.
 
 
 
November 27th, 2013 | Permalink | {num}Comments
Tags: streetcar, transportation