Watch 28 years of Virginia sprawl
Google's global 1984-2012 satellite timelapse shows remarkable growth in Northern Virginia. Take a look.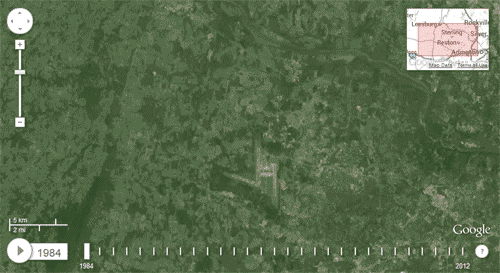 Westphalia master plan.
The most striking change is vast land development in Loudoun County, but that's not the only visible growth. You can also see expansion of Tysons Corner (lower right), construction of the Dulles Greenway toll road, the airport's new western runway, and at the very end, construction of the Beltway HOT lanes.

 Cross-posted at Greater Greater Washington.