Notes from Europe: 19th Century urban renewal
I'm on vacation in Europe until the 24th. Each weekday until my return there will be a brief post about some feature of the city I'm visiting that day.
Without a doubt, Paris is home to the world's most successful urban renewal scheme. The Haussmann Plan was carried out primarily between 1853 and 1870, and significantly contributed to the creation of Paris' most famous boulevards and its iconic architectural style.
Under the guidance of city planner Baron Georges-Eugène Haussmann, large sections of Paris were demolished and rebuilt along wider, grander, straighter boulevards. And new building regulations were adopted that delineated the height and form of buildings.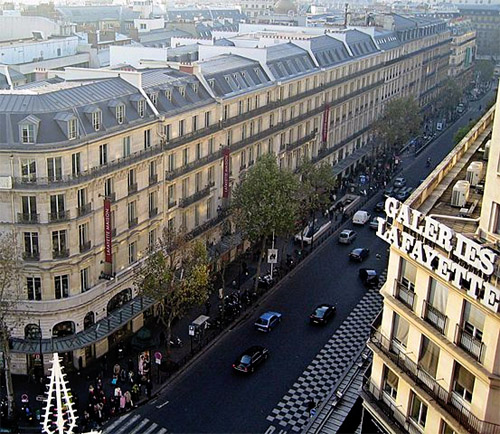 March 19th, 2014 | Permalink
Tags: architecture, history, History of cities, urbandesign