Watch the construction of America's greatest train shed
In my humble and possibly biased opinion, Washington Union Station is the best train station in the US. A strong case could certainly be made for New York's Grand Central, and there are plenty of other good ones around the country. But neither our Union Station, nor Grand Central, nor any of America's largest or most active train stations, have a great train room. There are some small US stations that still have train sheds, such as Harrisburg, but they aren't grand public spaces like in Europe.
But soon that will change. Denver is building a new train shed on the back of its historic Union Station, in support of a massive regional light rail and commuter rail expansion. And it's going to be super cool. Construction has been ongoing for quite a while, but over the last week crews have started to put up the train shed itself. You can watch them at work and keep up with progress using the construction webcam.
Here's what the train room will look like when done: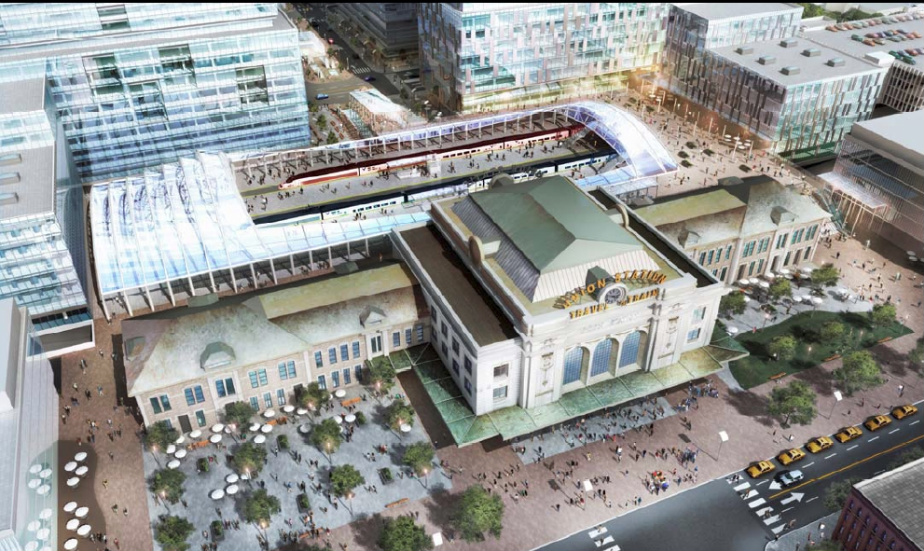 Image from the Denver Union Station Project Authority.
And here's their construction progress, as of this morning: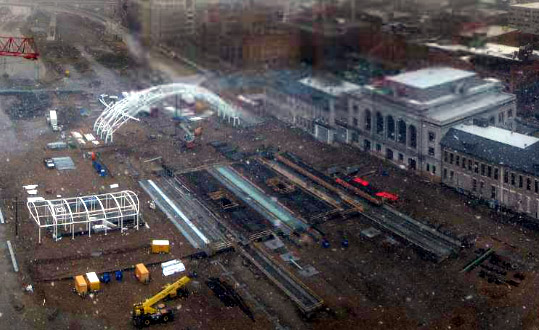 Webcam image from Kiewit Construction.
November 12th, 2012 | Permalink
Tags: architecture, commuterrail, development, intercity, lightrail, transportation