Best way to protect a bikeway? How about a bikeshare station
How's this for a natural idea: Locate bikeshare stations between a street's protected bikeway and car lanes.
That's exactly the arrangement in Crystal City, where the Capital Bikeshare station at 23rd and Eads helps to form part of the bikeway's protective barrier.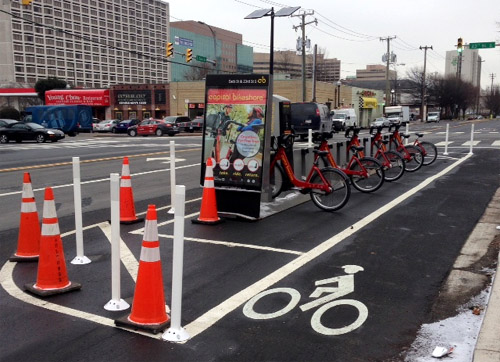 DC has at least one example, on 6th Street NE next to Union Market. You can also find this arrangement in New York, Paris, and a ton of other cities.
It's just a nifty, straightforward idea that's too sensible not to use.

 Cross-posted at Greater Greater Washington.
 
 
 
January 28th, 2015 | Permalink
Tags: bike, transportation, urbandesign