Beyond Earth: The solar system's total available land
Someday, unless humanity descends into a dark age, we'll colonize space. Here's how much land we've got to work with, within our solar system.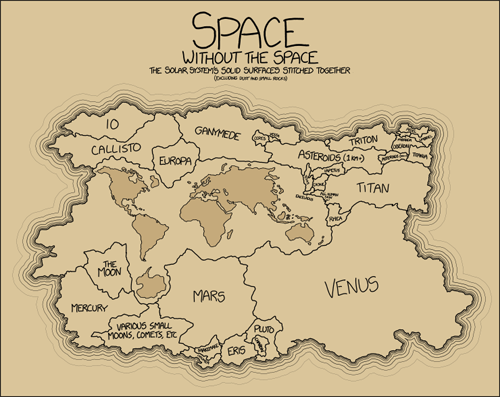 This chart (it's not really a map) is to scale for area but obviously not shape. Except Earth's continents, the shape of the borders are fully the creative license of the illustrator. This simply shows how large each solid planet & moon in our solar system would be, if they were all combined into a single huge continent.
July 3rd, 2014 | Permalink | {num}Comments
Tags: fun, maps